Confetti little pops of fun!
Without a doubt is my favourite picture! Maybe YOU organise the confetti for a big group photograph or you would like an individual image of just the two of you – just let me know on your running order form (I always bring along one bag!) I can help you source the best places to buy, you have traditional rice, freeze dried petals, cannons or paper horseshoes.

Natural Flowers or leaves
Have your bridal party help with drying and cutting real flowers or collect leaves and cut with a hole punch- environmentally friendly too!
Walking Line Photo
You can provide baskets of confetti, real dried flowers are the best. I will organise your whole group so we can do a walking line confetti shot. Kat & Phil organised the rose petals for this shot, they had a HUGE line to walk through…. so beautiful.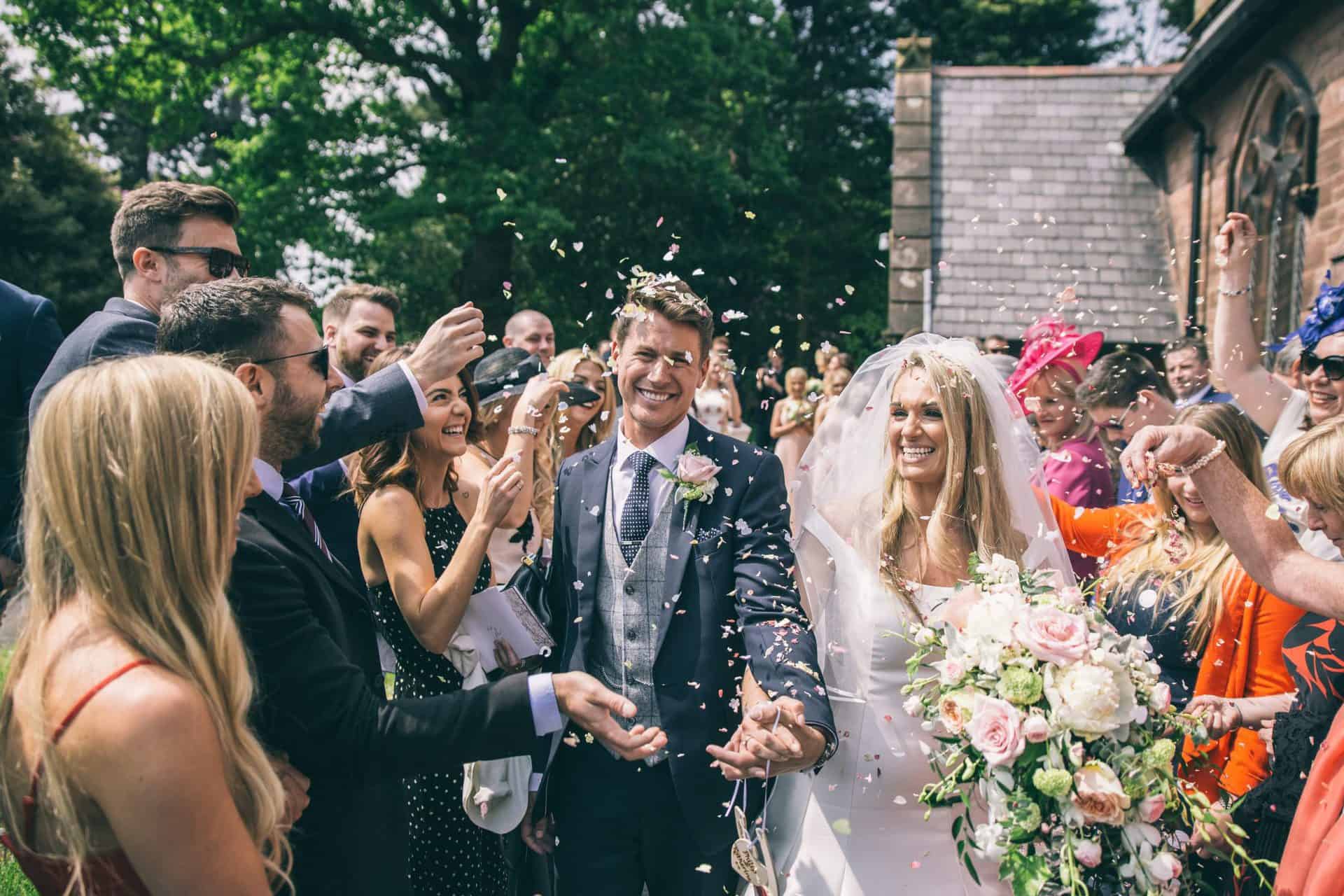 Cannons
You can provide cannons and I will put your selected guests into place. Yoshe & Rob had bought cannons and told me in their running order form their plans for this shot.
Just the two of you
I always carry a little bag on me, when I take you off for your photos – just the two of you… we can have colourful fun throwing the stuff.